Waterproof Electric Toothbrush LED Light Smart Timer
Makes brushing fun with LED light smart timer

Kids fall in love with teeth brushing!
✅𝐊𝐍𝐄𝐖 𝐌𝐎𝐑𝐄 𝐀𝐁𝐎𝐔𝐓 𝐊𝐈𝐃𝐒 -- Kids electric toothbrushes for kid's gentle and sensitive teeth and gum. 

✅𝐏𝐄𝐑𝐅𝐄𝐂𝐓 𝐇𝐀𝐍𝐃𝐋𝐄 𝐀𝐍𝐃 𝐁𝐑𝐔𝐒𝐇 𝐒𝐈𝐙𝐄 𝐅𝐎𝐑 𝐂𝐇𝐈𝐋𝐃𝐑𝐄𝐍 --Sonic electric toothbrush for Kids with comfortable handle size designed for little hands, lightweight and easy to grip. The kids electric toothbrush provided tiny and soft brush head. Toddlers will enjoy a safer and more comfortable brushing experience, compare with manual toothbrush or other electric toothbrushes for kids.

✅𝐊𝐈𝐃𝐒 𝐁𝐑𝐔𝐒𝐇𝐈𝐍𝐆 𝐓𝐄𝐀𝐂𝐇𝐄𝐑 -- Our kids electric toothbrushes with 2 minutes smart timer control educate kids to brush their teeth as the recommended time and 30 seconds interval pause. The kids toothbrush remind them to the next quadrant of the mouth for a thorough cleaning.The correct brushing habit will be developed in regular using.

✅𝐅𝐀𝐃𝐈𝐍𝐆 𝐑𝐄𝐌𝐈𝐍𝐃𝐄𝐑 𝐁𝐑𝐈𝐒𝐓𝐋𝐄𝐒 -- 2 in 1 design for brush head, front for teeth cleaning and back for tongue cleaning. Comes with 2 brush head with reminder bristles and it will fade to remind kids to replace brush head.

✅𝐋𝐄𝐒𝐒 𝐁𝐎𝐓𝐇𝐄𝐑 𝐅𝐎𝐑 𝐊𝐈𝐃𝐒 --

LED light

attracts kids to use it. No extra USB cable for connecting. Easy and safe. Warranty: If there is an issue with the product or you would like to change another color, please feel free to contact us.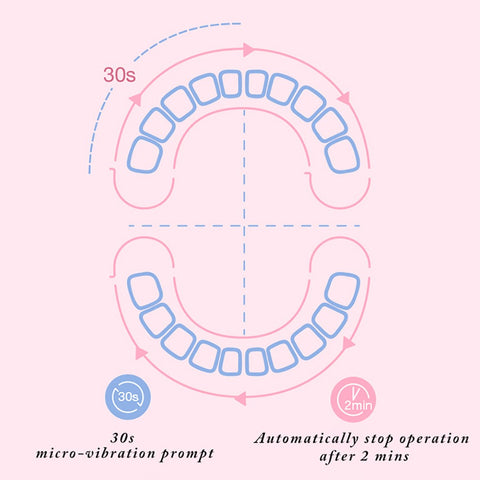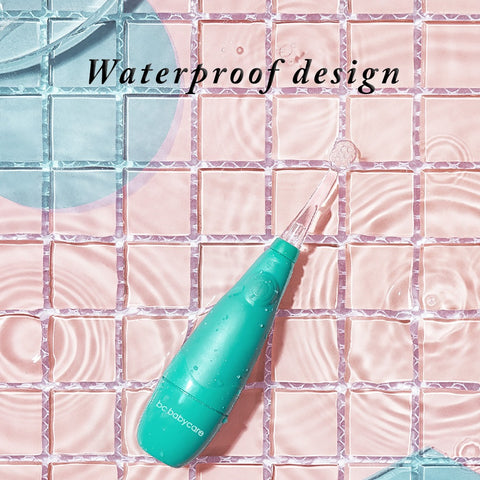 SHIPPING TIME
Due to the bulk orders of the last few months, we are now cooperating with much more faster shipping company to upgrade your shopping experience. Enjoy the journey with us! 
The order you bought will be packed in separate global warehouses , so it may arrive separately. Normally you will receive within 7 business days!
Shipping time varies by location. These are our estimates:
| | |
| --- | --- |
| Location | *Estimated Shipping Time |
| United States | 7-10 Business days |
| Canada, Europe | 7-10 Business days |
| Australia, New Zealand | 7-10 Business days |
| Central & South America | 10-20 Business days |
| Asia | 7-15 Business days |
Max delivery time – 30 business days.
*This doesn't include our 2-5 day processing time.
*All shipping times exclude clearance/customs delays